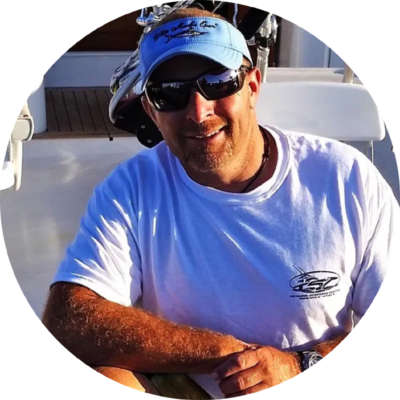 Captain Josh Wentling is a US Coast Guard-licensed charter captain and has been fishing the waters from Hatteras, NC to Ocean City, Maryland for over 20 years. He has won and placed in many major tournaments up and down the Atlantic Coast and has a reputation for fishing success.
Experience
Firstly,Captain Josh Wentling is dedicated to utilizing his extensive experience in providing the most memorable, educational, and pleasurable fishing experience available anywhere. As a result, our Captain aims to please.
Tournaments
Captain Josh Wentling has led the Instigator to over $2,000,000 in tournament wins! You can be assured he will put you on the fishing experience of a lifetime!
Membership
Captain Josh Wentling is an active member of The Billfish Foundation, Ducks Unlimited, Safari Club International, Eye Catcher Lures Pro Team, Angler's Envy Custom Rods Pro Team, Fight Line and Leader Pro Team, Rocky Mountain Elk Foundation, The Whitetail Institute, and Quality Deer Management Association, As a result, Captain Josh Wentling is heavily involved in the industry.